BUILDING COMMUNITY THROUGH PROCESSIONAL ART
Processional Arts Workshop (PAW) was formed to preserve, promote, and develop public processions and pageant puppetry as a distinct and vital artform. Informed by diverse, global traditions of vernacular street theater, large-scale puppetry, and ritual pageant, we seek to use processional art as means to build and sustain community spirit and awareness. PAW creates original works for established public events and festivals (most notably, leading New York's Village Halloween Parade each year), as well as seeding site-specific pageant traditions in communities where no such events may have existed before. Drawing on regional cultures, history, folklore, ethnicity, and current sociopolitical concerns, our performances encourage local residents to participate at every stage of production. thus empowering them to identify, express, and preserve the narratives that uniquely define "local" in their own community, against the current tide of global homogenization.
In addition to public performances, PAW accepts theatrical commissions and organizes workshops in disciplines relevant to processional art, such as giant puppetry, mask and costume, musical instrument making, mobile theatrical design, and choreography and movement for pageants. PAW plans to further its mission through other educational activities, such as producing publications that explain and illustrate aspects of pageant puppetry and processional art and operating a visiting artist/artist-in-residency program, where facilities and support are given in exchange for public lectures, demonstrations, and other activities.
Processional Arts Workshop, Inc. is a non-profit tax-exempt organization under section 501(c)(3) of the Federal tax code. Learn more about how to support and participate PAW's programs...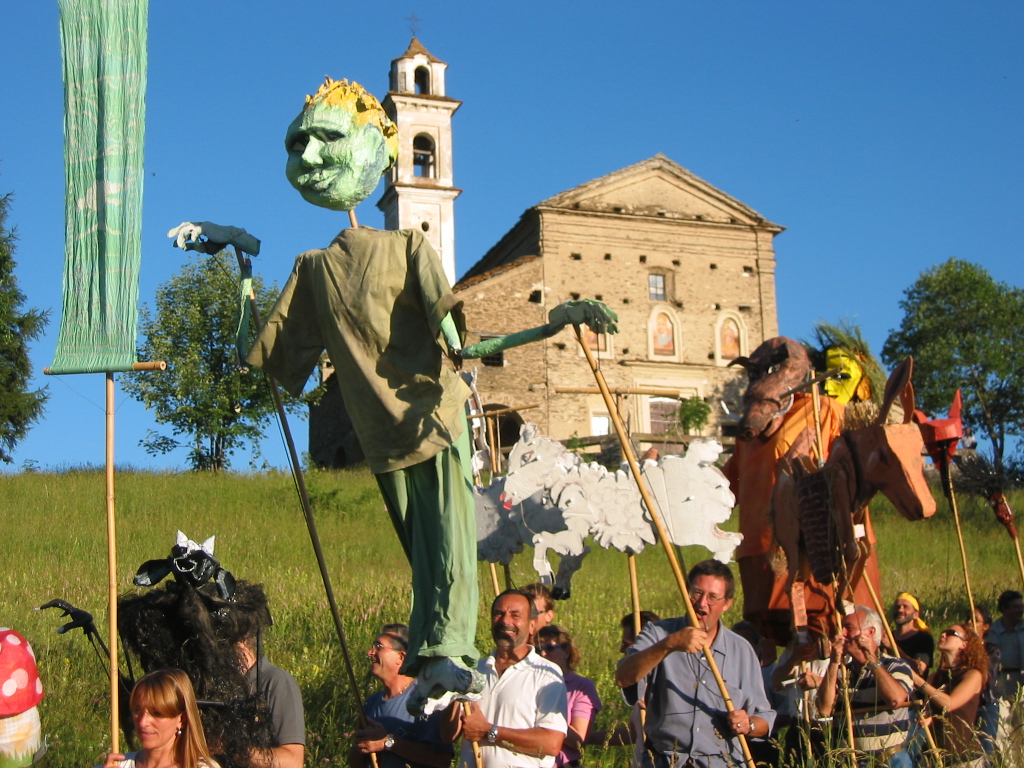 Locals and visitors come together for Annual Midsummer Pageant in the Italian alpine village of Morinesio, a tradition started by PAW in 2002.